Police officers cancel Christmas plans to patrol the Victorian border
Published by the Herald Sun on Wednesday 23 December

By Aneeka Simonis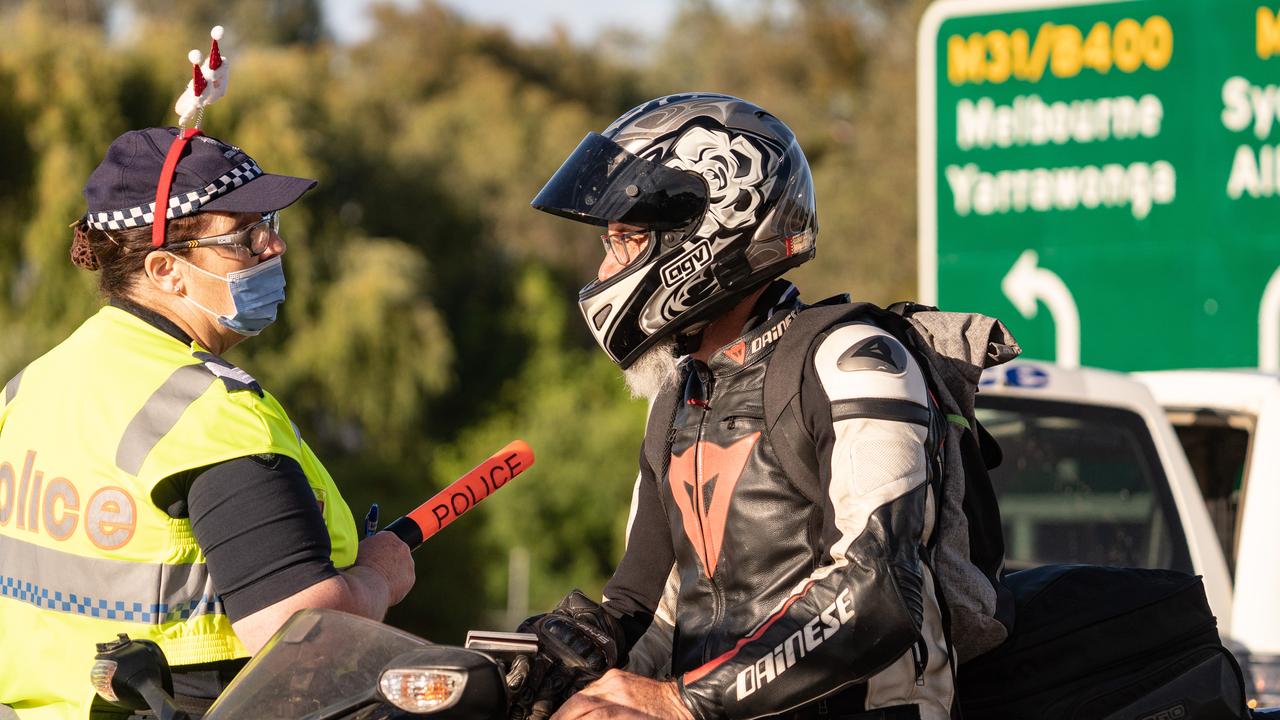 The Christmas plans of some Victoria Police officers have changed dramatically. Picture: Simon Dallinger
About 700 police, including homicide, counter terror and covert intelligence detectives, have cancelled their Christmas plans to patrol the borders amid NSW's growing coronavirus outbreak.
Some will be required to sleep in tents because accommodation providers were already booked out by holiday-makers by the time the force was called on to guard the borders.
Thirty-one checkpoints have been established along the NSW/Victorian border to check every vehicle attempting to cross into Victoria.
Those without a valid permit or who have visited Greater Sydney or the Central Coast will be turned away.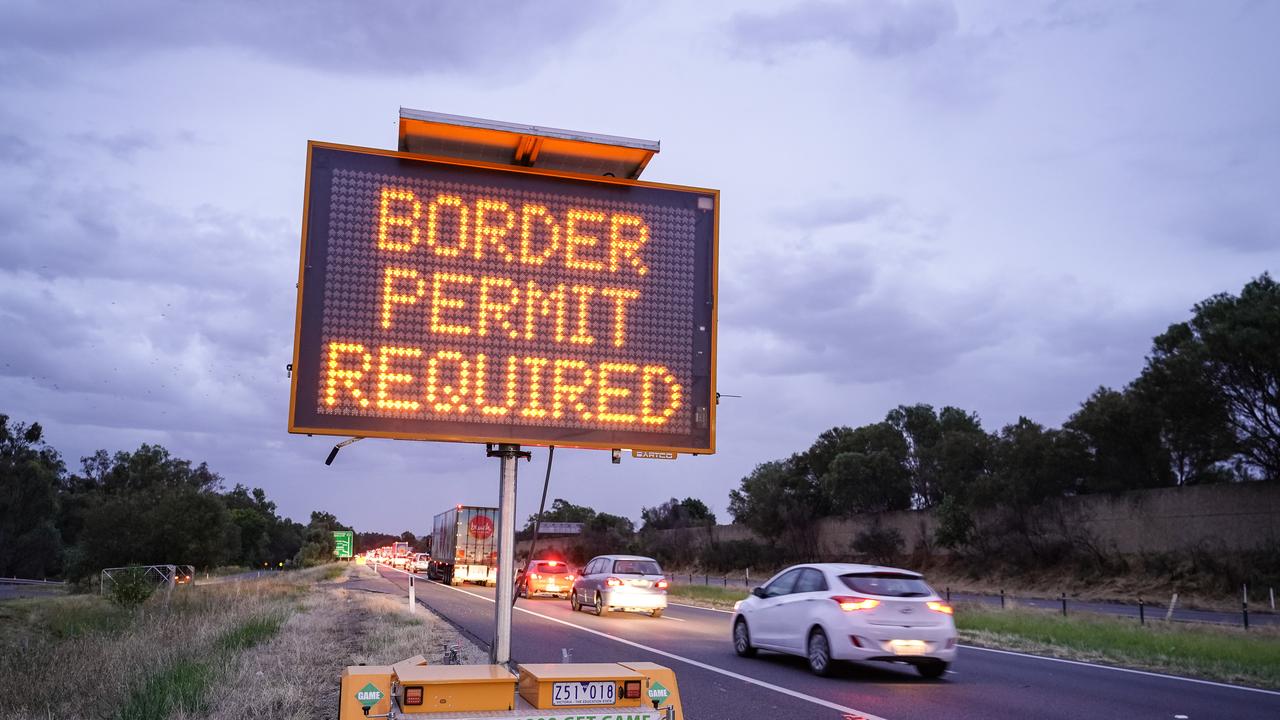 Permits are being checked at Albury. Picture: Simon Dallinger
Unlike with the metropolitan 'ring of steel' during Victoria's second wave, no Australian Defence Force personnel will be deployed to border checkpoints.
Victoria Police will be responsible for the major public safety operation, with offers of assistance provided by SES, CFA and DEWLP.
Deputy Commissioner Rick Nugent said police across the force, including specialist units and cadets, will be assisting in the effort to protect Victoria from the virus.
Some were supposed to be on holidays when they volunteered to patrol the borders.
"Many of them will be sleeping in tents. Many of them will be foregoing Christmas functions, family functions to be down there," he said.
Mr Nugent said setting up the border checkpoint operation with little notice was "enormously challenging" and he was unaware why ADF declined to provide on-the-ground support.
"It's been a major logical operation to establish these sites along the Victorian/NSW border," he said.
"This is a significant community safety challenge for us. None of us want to go into stage 4 lockdown again."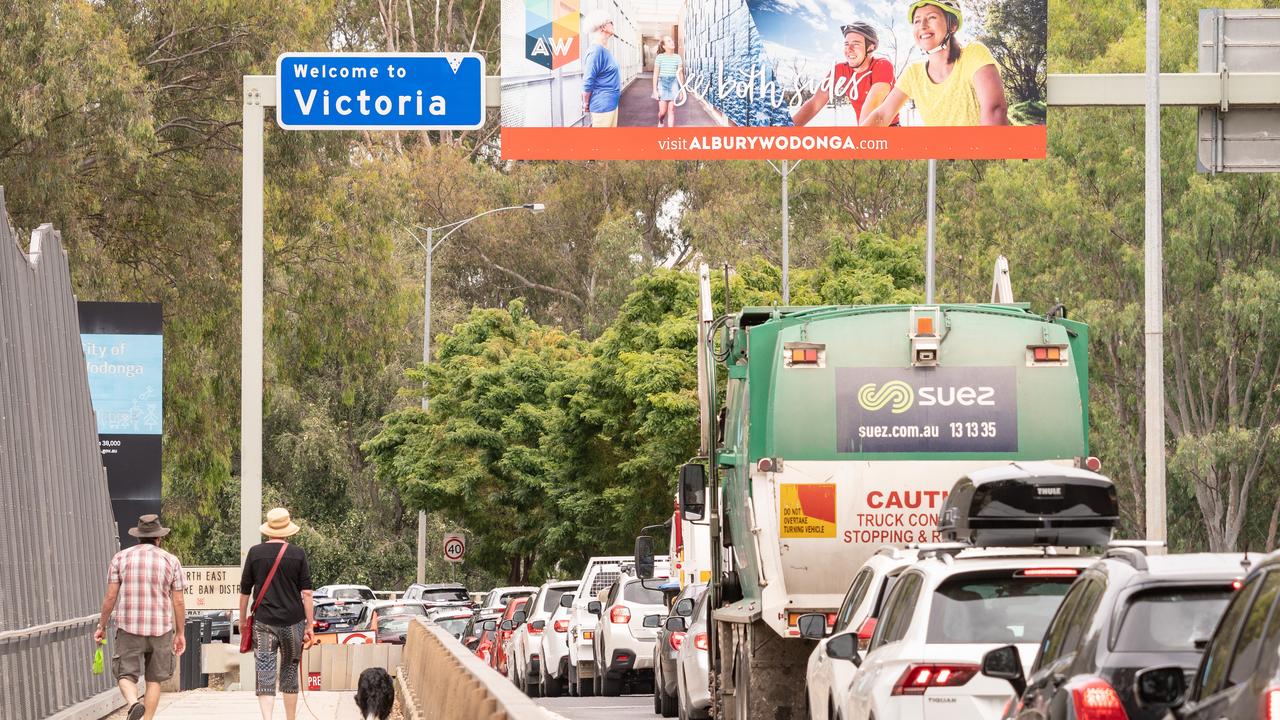 Border checks caused traffic to build up in Albury-Wodonga. Picture: Simon Dallinger
So far 12 people have been turned away at the border because they did not have a permit to enter Victoria.
Another three were arrested for burglary and drink driving matters.
Mr Nugent conceded policing in Victoria would be impacted by the redeployment of officers to the borders during the holiday season.
He said some police station counters will be closed to the public and discretionary patrols ditched to respond to higher priority incidents.
"We will juggle all of our resources. There will be things we have to stop doing or do less of," he said.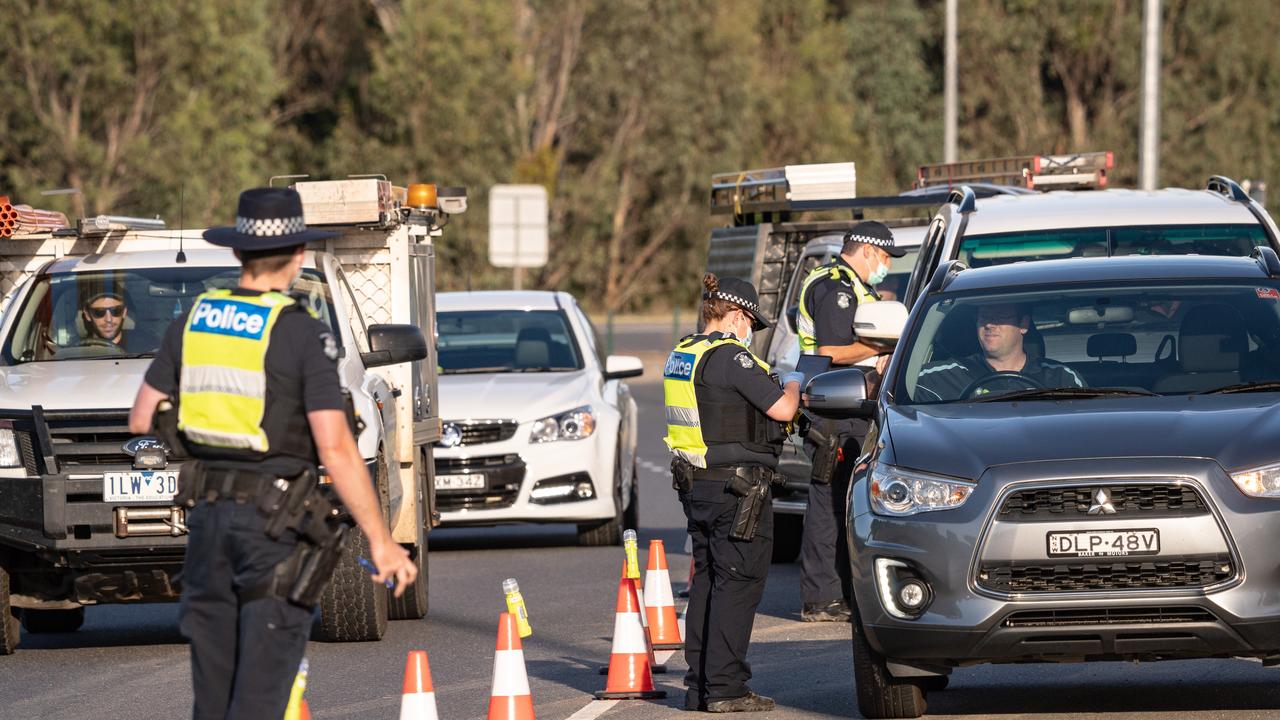 Victoria Police's presence along the border is being increased over the Christmas period. Picture: Simon Dallinger
However Mr Nugent said he was confident there would be no compromise to public safety.
"I am not concerned it is at risk any more than it would have been. I am comfortable with the resource mix supporting this operation and we still have enough resources to meet demand and respond to demand," he said.